NEWS ARTICLE & MEDIA RELEASE
Come &
Experience

our best of world class cuisine
INTERNATIONAL CRICKET FUNCTION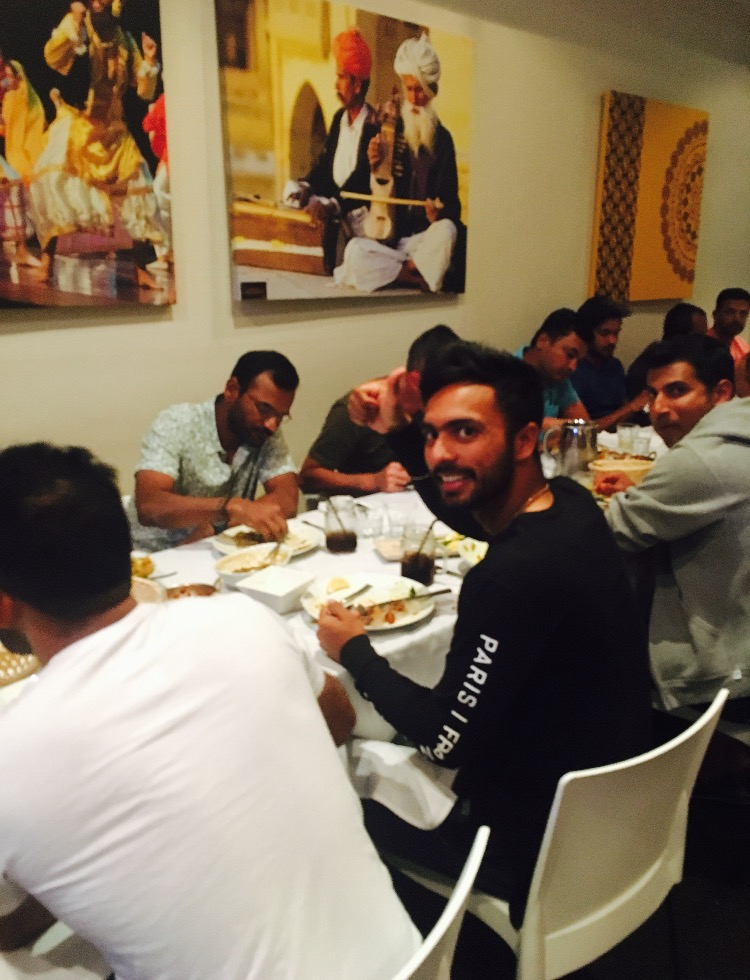 September, 2016
Indian A cricket team have been enjoying the flavours of Mackay's locally owned Indian Restaurant, Roshni newly relocated to Victoria Street, beside Sorbellos. Roshni were extremely fortunate to play host to a rare player, coaching and management team function last night 1st September. It was attended by players such as the legend and now coach Rahul Dravid, team captain Manish Pandey, Mandeep Singh IPL batting star and opening batsman and Hardik Pandya star all-rounder; as well as the remaining team, coaching and management staff; 26 in all.

Prawn Jalpari and Roshni's Seekh Kebab have been the favourite dishes of Rahul Dravid who has been frequenting Roshni for the past week and half, whilst he and his team have been in town playing in the Winter Quad A Regular Cricket Series at Harrup Park. Roshni's Chicken Saagwala, Lamb Bhuna, Daal Tadka, Daal Makhni, Aloo Gobi, Butter Chicken, Indian Roti bread and Indian salad, have all been flying out the kitchen to feed the hungry cricket team during the week and were all team favourites at last nights players, coaching & management function.

Roshni Indian Restaurant has been playing host to the cricket players, coaching and management staff since their arrival on Tuesday 23rd August. With small groups each coming in for meals every evening, even waiting for a table when the restaurant has been full!

Roshni has also been the dedicated caterer of the Indian A Cricket teams lunches during the one day matches at Harrup Park. Roshni was personally requested to do the catering by Team Manager and Honourable Secretary of HPCA, Vishal Marwaha, Functions Manager of Harrup Park and by the BCCI (Board of Control for Cricket in India).

Owner Raj Sharma and and his brother Rajesh Sharma have had long relationship with Indian International teams, BCCI and close relationships with their captains like M.S Dhoni , Virat Koli , Suresh Raina and Manish Pandey through their family owned restaurants in Mackay and Brisbane and both brothers passion for cricket.

Roshni will be continuing to host the cricket players for their remaining time in Mackay and will be doing the catering for the Indian A Cricket team, Grand final on Sunday at Harrup Park.
Source: Jessica Hogan